Southwest VA Fly Fishing
Southwestern Virginia boasts some of the state's best opportunities for Trout & Smallmouth Bass on the fly. Our SWVA Overnight fly fishing trip is an excellent way to dip your toes into fly fishing for the first time or hone in your skills while fishing a combination of private & public waters in the area. We hope to pass along the knowledge to each of our campers to be self sufficient fly anglers by the end of the week.
Our base camp for the week is located in Lebanon, Virginia on the banks of a Private section of stream teeming with Rainbow Trout, Brown Trout, and Smallmouth Bass. Throughout the week we will hop between several other private sections of water and dependent on river flows, our location gives us great access to the South Holston River Tailwater in Tennessee. The famed tailwater boasts 20″+ Brown trout and may be your best chance at a true trophy fish!
So join us for a great week of fun in the sun, big adventures, exciting experiences, and life long memories with new friends.
See you outside!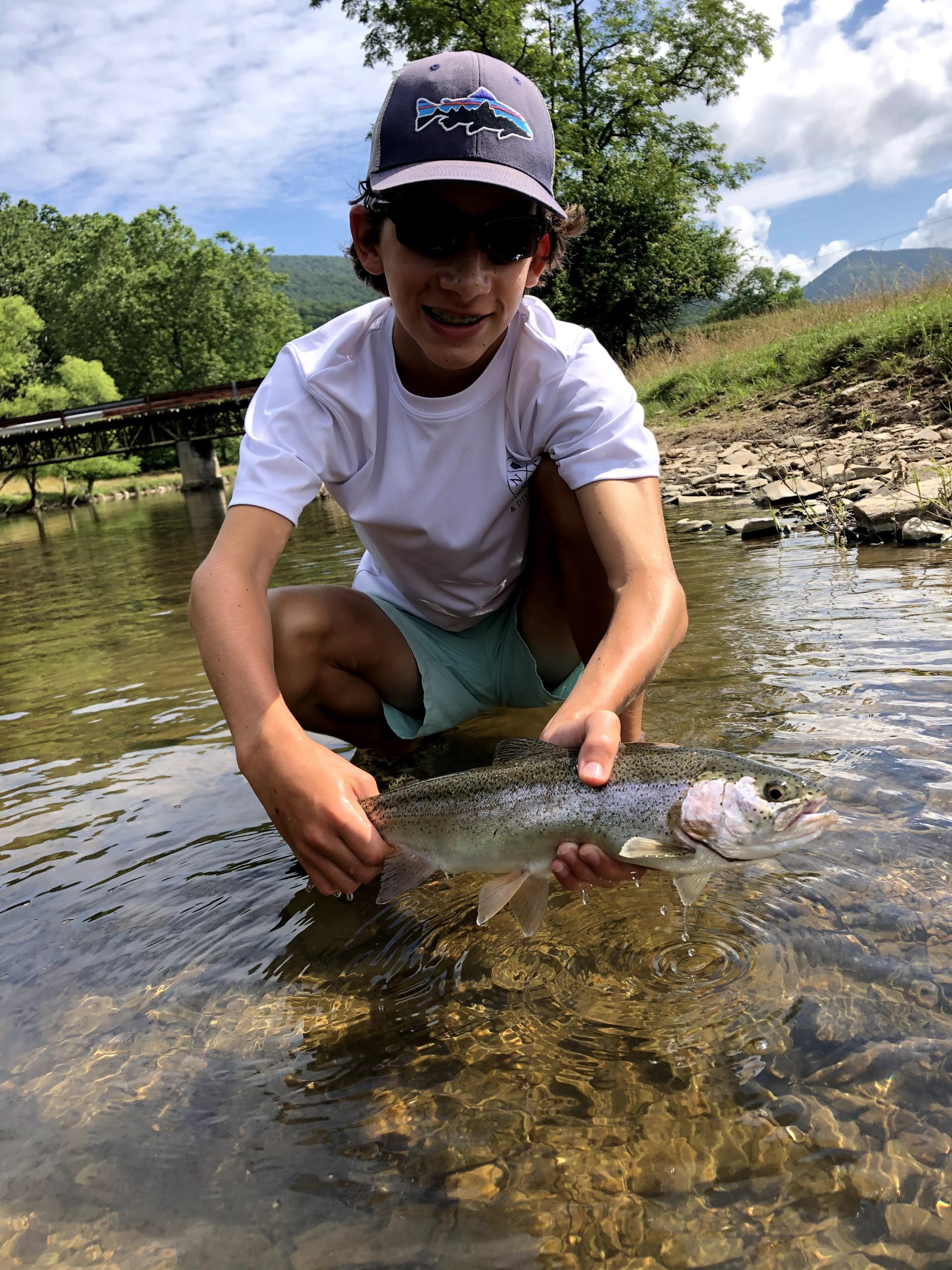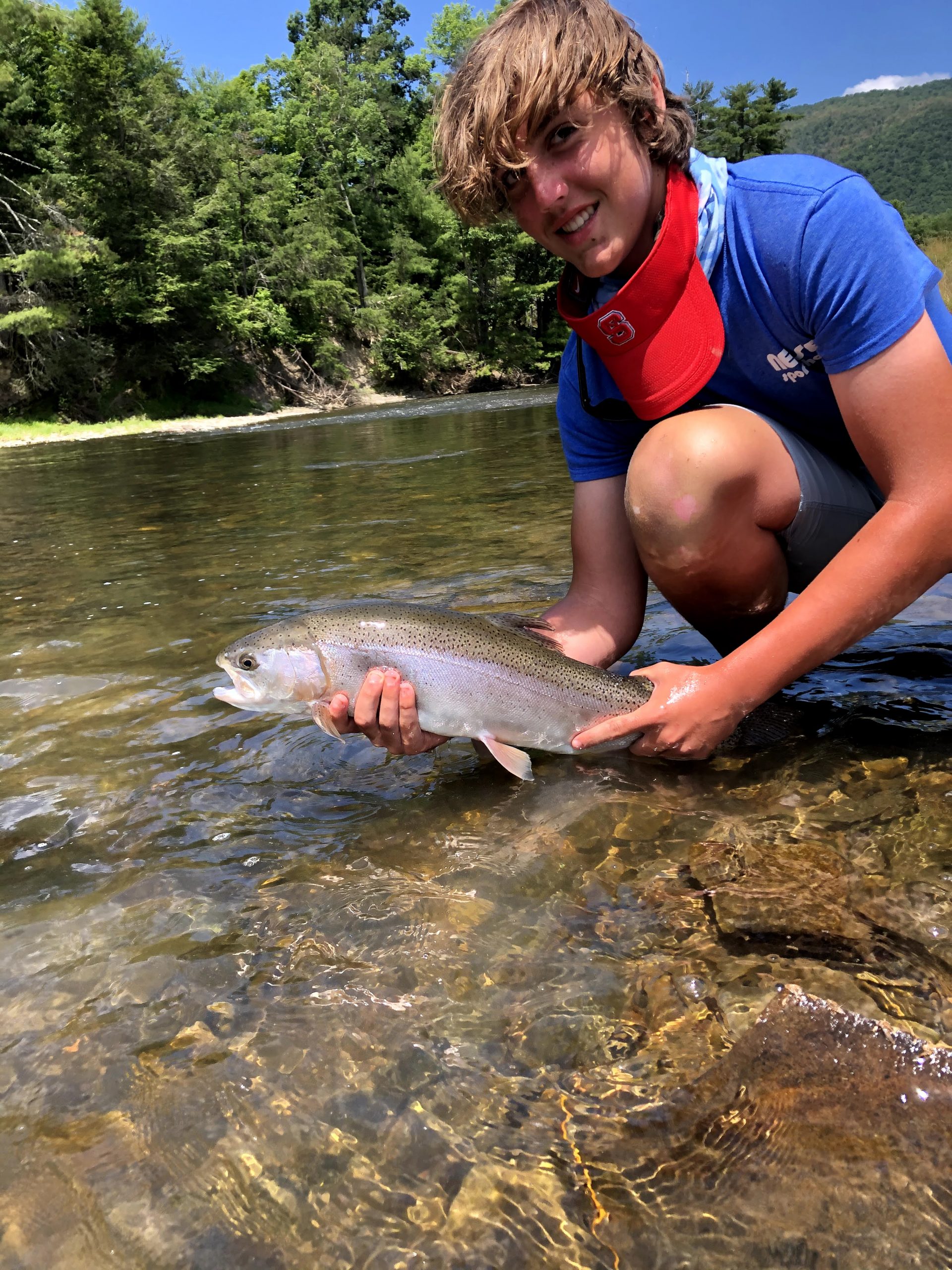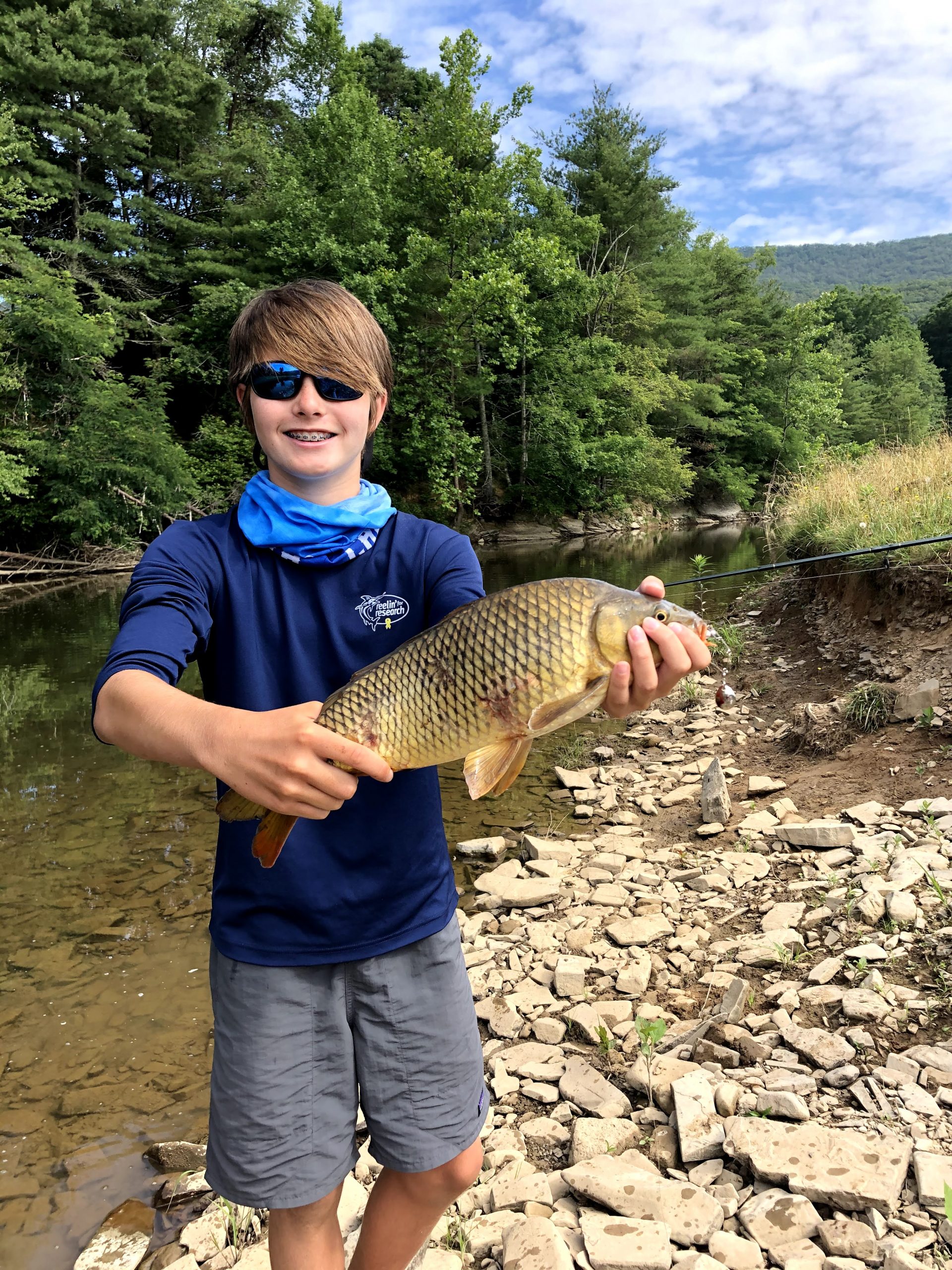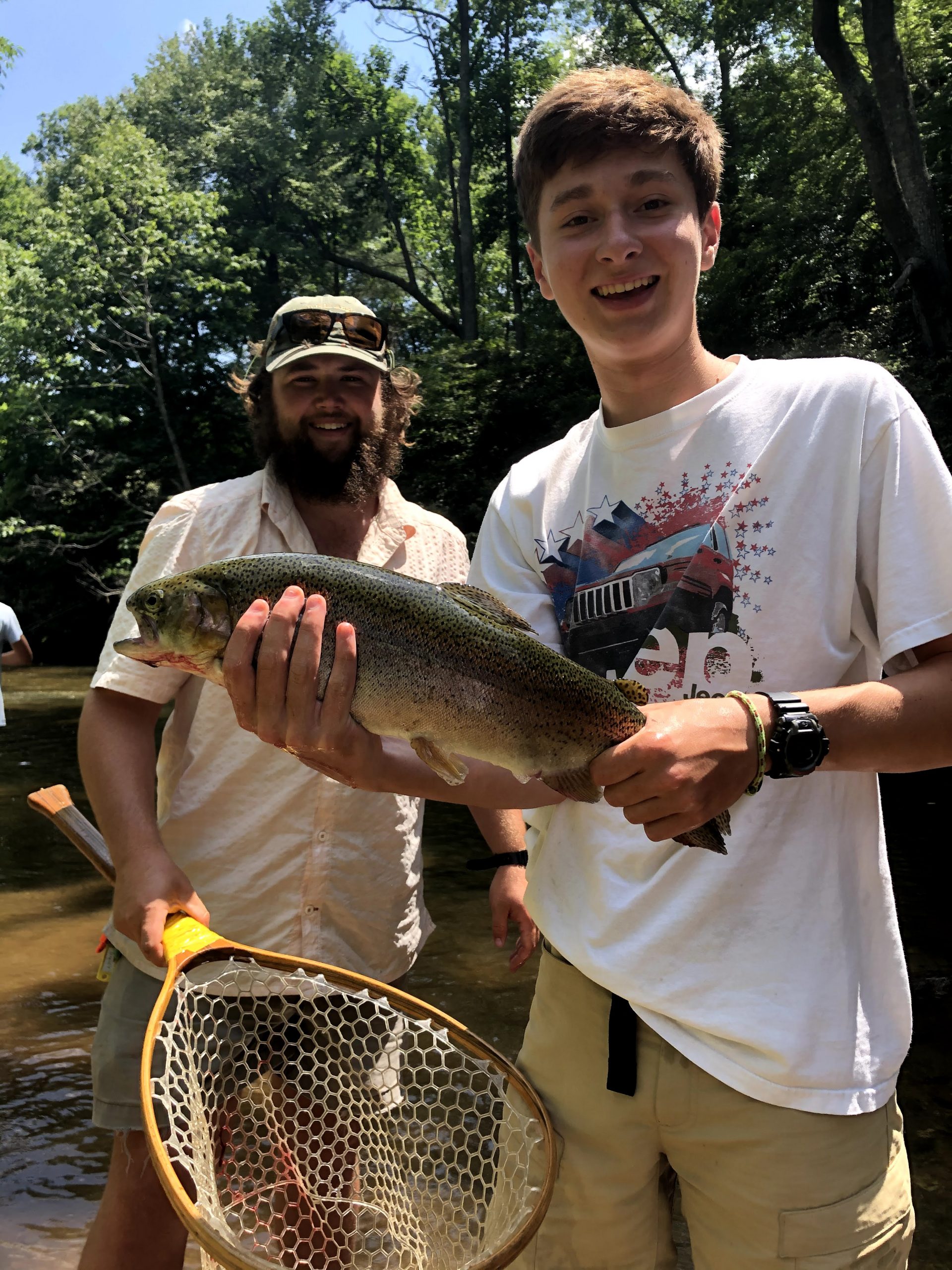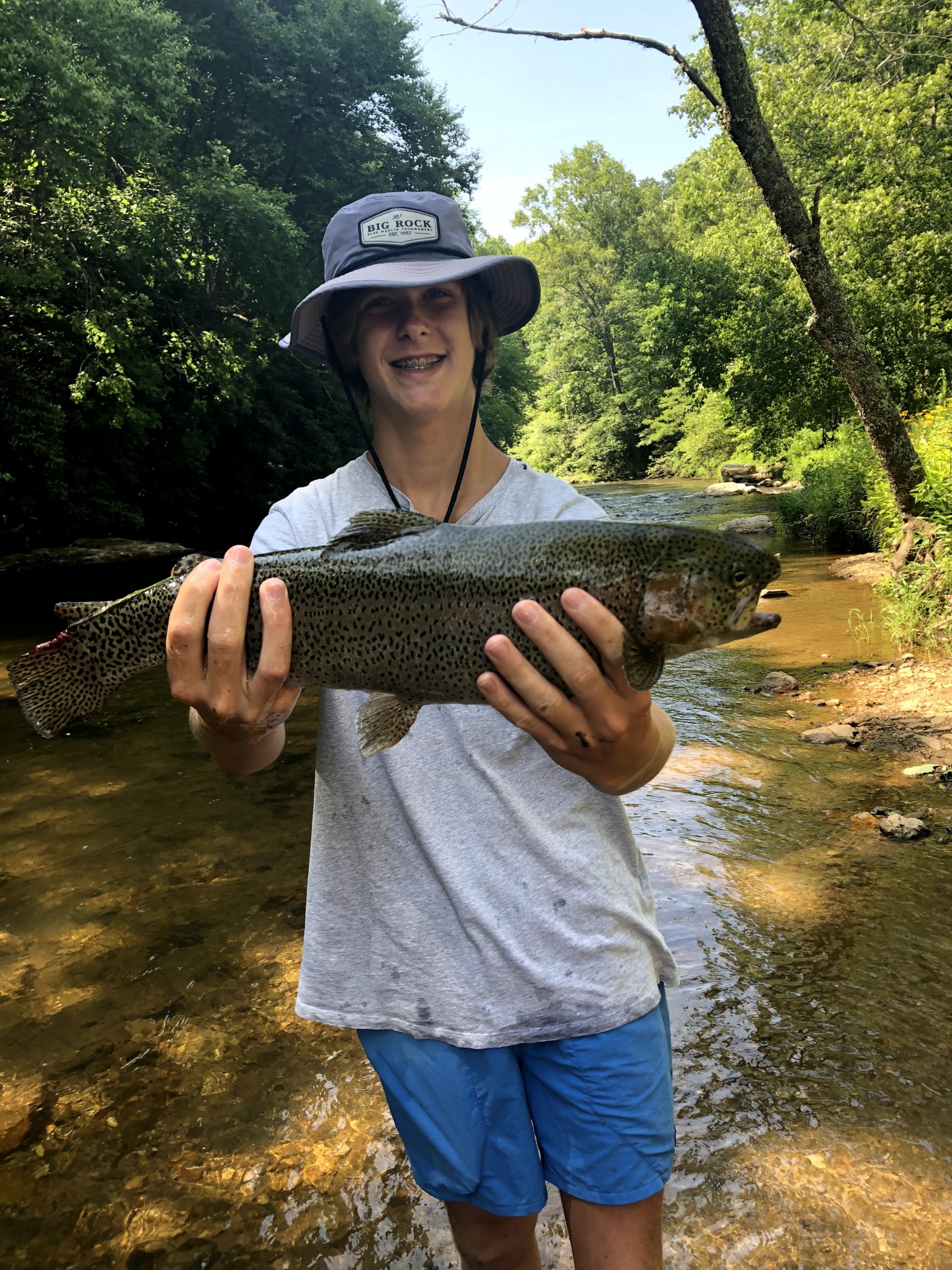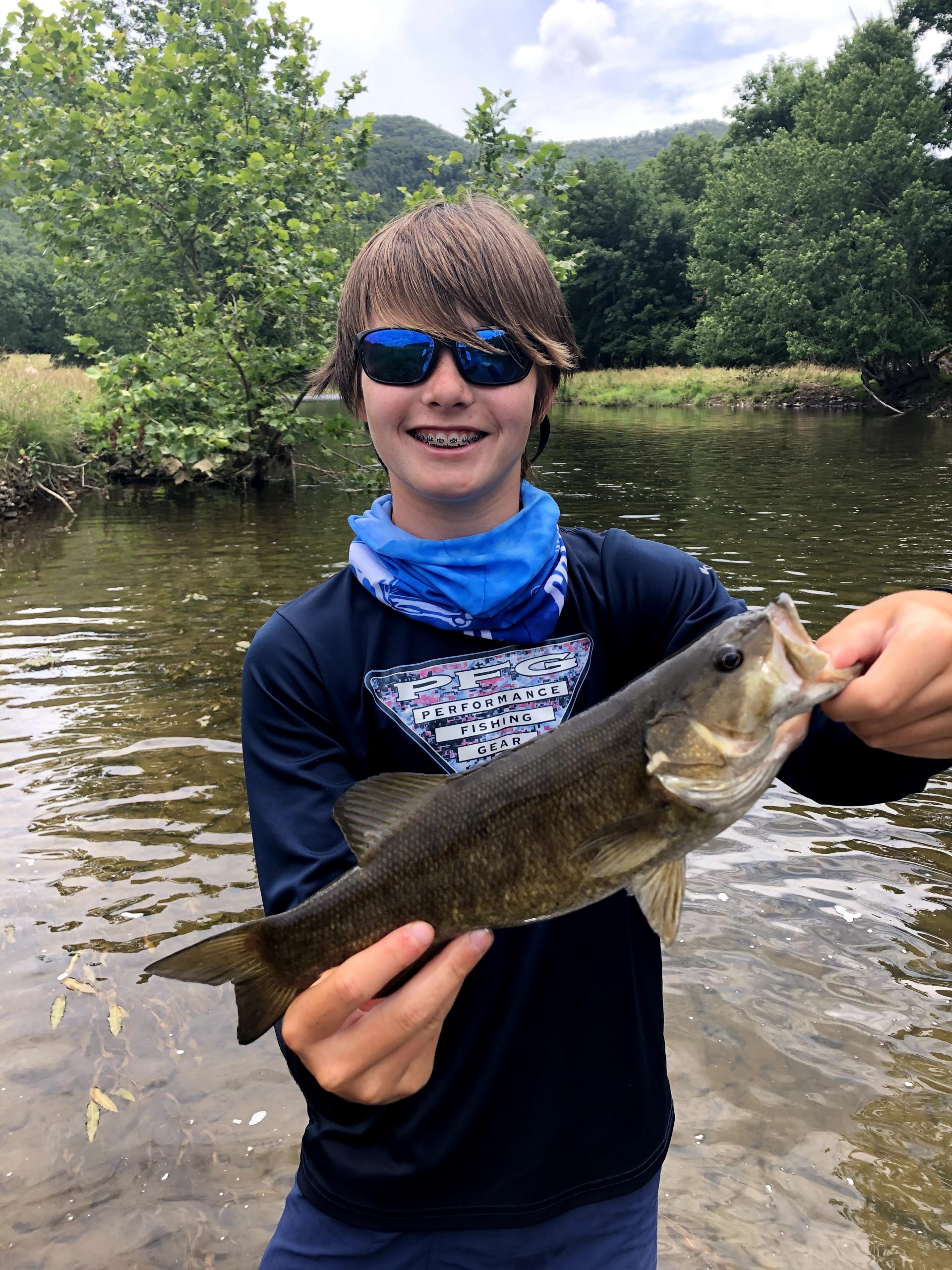 ---
Lodging/Food: We will be staying at a cabin just outside of Lebanon, VA that sits alongside of a private section of a trout stream. Campers will have the option to bunk up in the cabin or tent camp in the field along the banks of the stream and enjoy sleeping under the stars while still having full access to a bathroom and shower. All meals will be prepared by our staff utilizing the full kitchen within the cabin. The cabin has a large covered porch where we will eat most meals and expect to enjoy some s'mores by the campfire at the end of the day.
Transportation: Transportation from Richmond to Lebanon available or anywhere along the I-64/81 corridor between Richmond and Roanoke. Campers can also be dropped off on location the first day of camp. Please contact us if you have any questions about transportation.
A shuttle will be provided Sunday morning(June 11) from Northern Va to Richmond for those who need it, as well as Richmond to Northern Va on our return on Saturday(June 17). This shuttle will be $100 per camper, one way. Sign up for shuttle is available upon registration for the camp!
Please feel free to contact Ben Garden ben@virginiaoutside.com with any questions about the camp itself or preparing your child for camp!
See you Outside!
---
Session Schedule
SUMMER 2023
June 11-17, 2023
---
---
Refund Policy
All deposits for camps and any programs or trips are non-refundable. We understand that things happen and we do make exceptions in cases of physical injury that will not allow a camper to attend camp. When working with other programs, we adhere to their refund policies. Please contact us directly if you need to withdraw from any camp, program, or trip.