Hillsville Adventure Fishing
From its headwaters beginning in North Carolina, winding through the mountains of Southwest Virginia and West Virginia, the New River is one of the Southeast's most well known rivers for a reason. Enjoy spectacular views of the cliffs along the rivers and bald eagles soaring overhead as we float and fish in search of trophy sized smallmouth bass. Private, stocked waters in the New River Valley also provide us with great opportunities for catching big rainbow and brown trout as well.
We start our week off fishing private water on Big Reed Island Creek right outside of our cabin for smallmouth and trout. The next day we will take kayaks to float the New River for our first time, targeting smallmouth bass. For the remainder of the week we will divide our time between other stretches of private water and kayak fishing different sections of the New.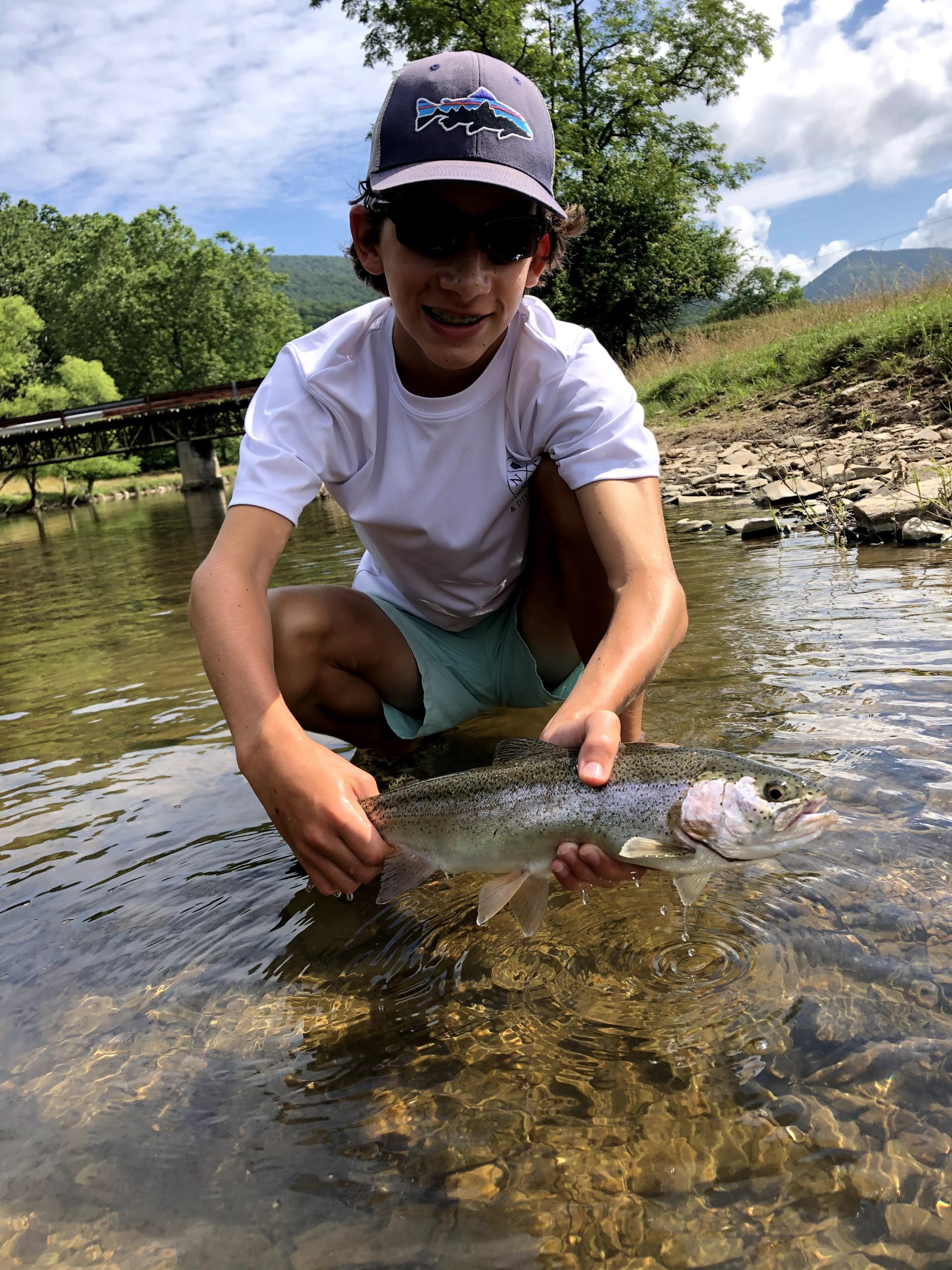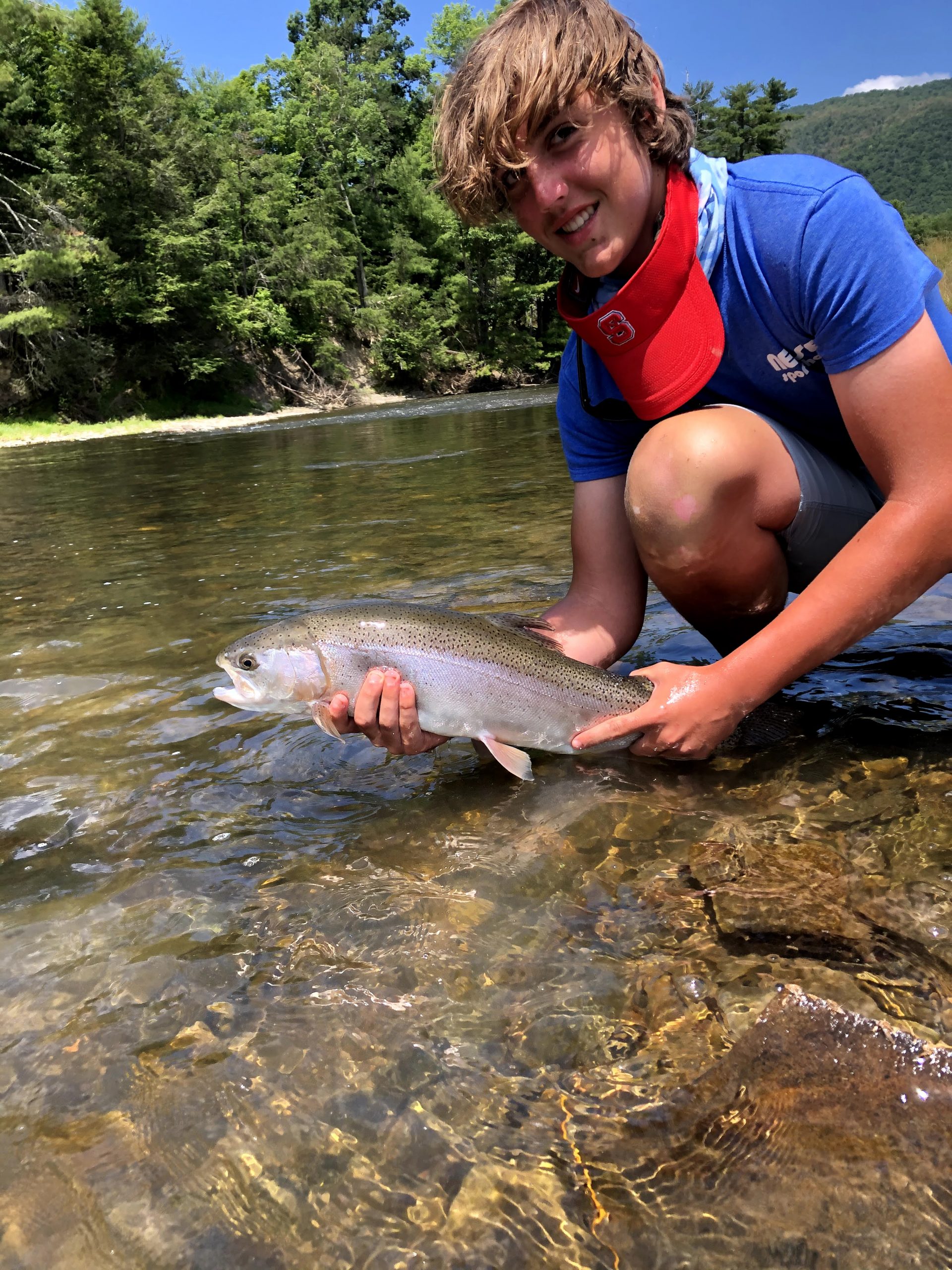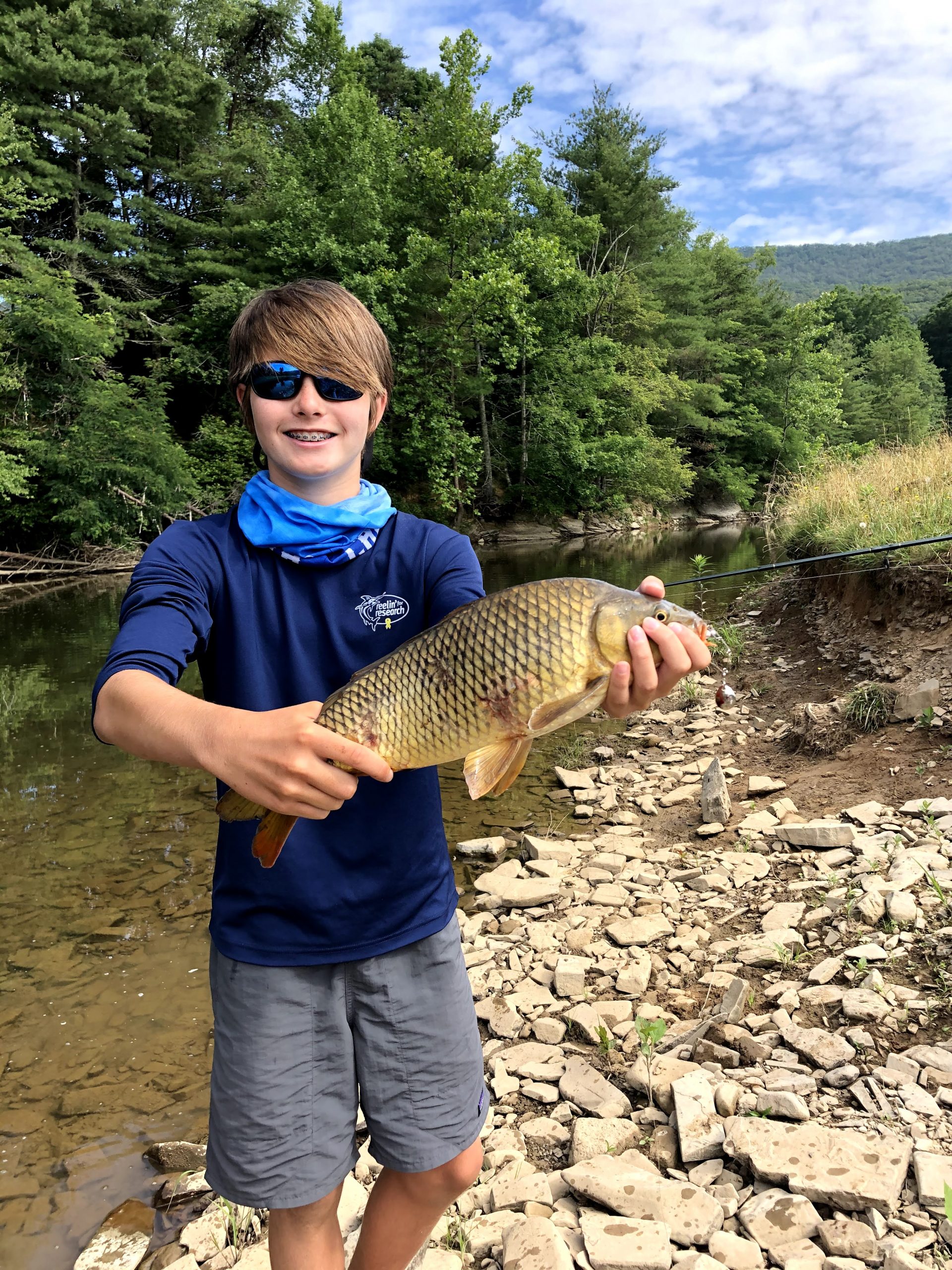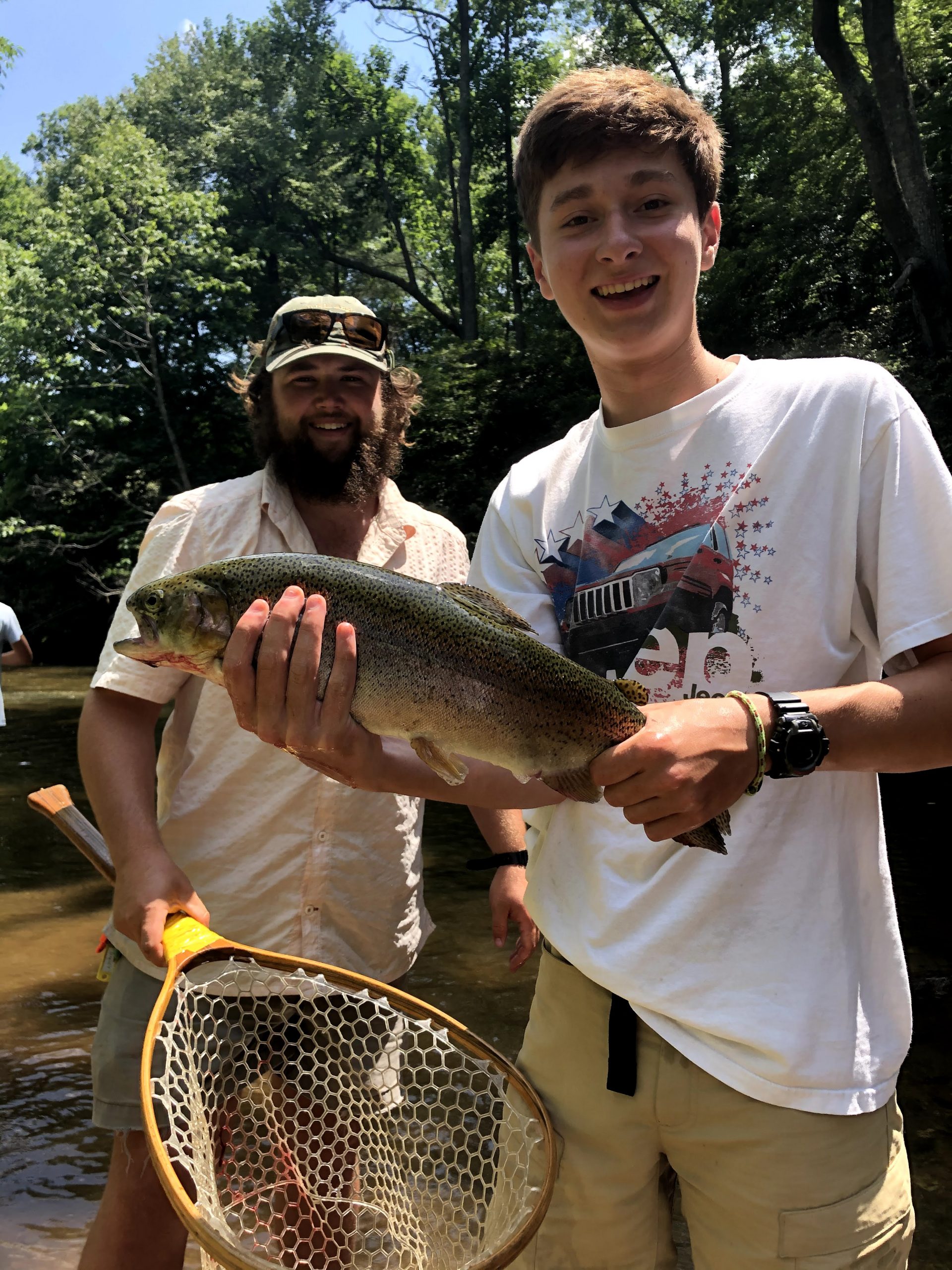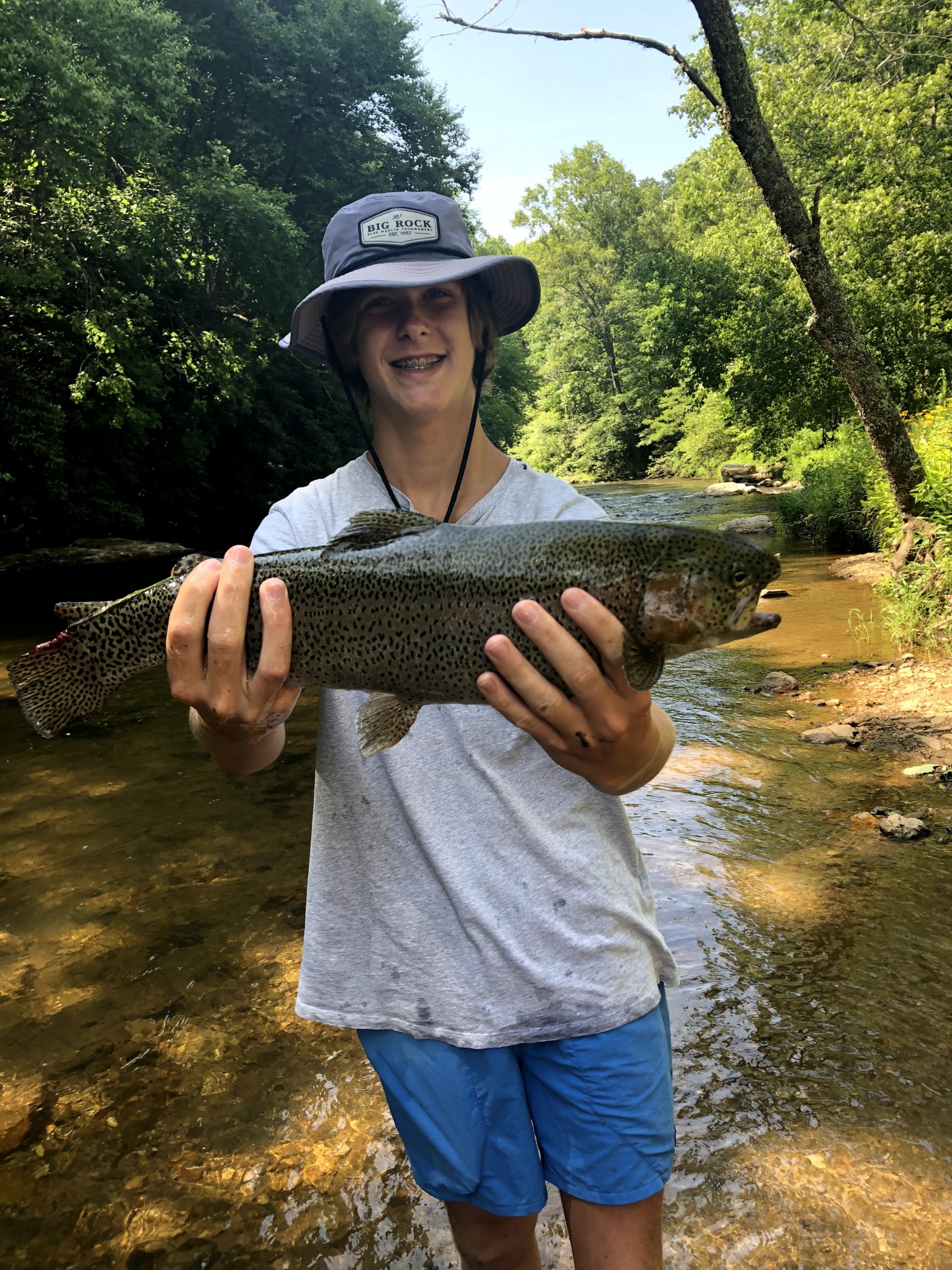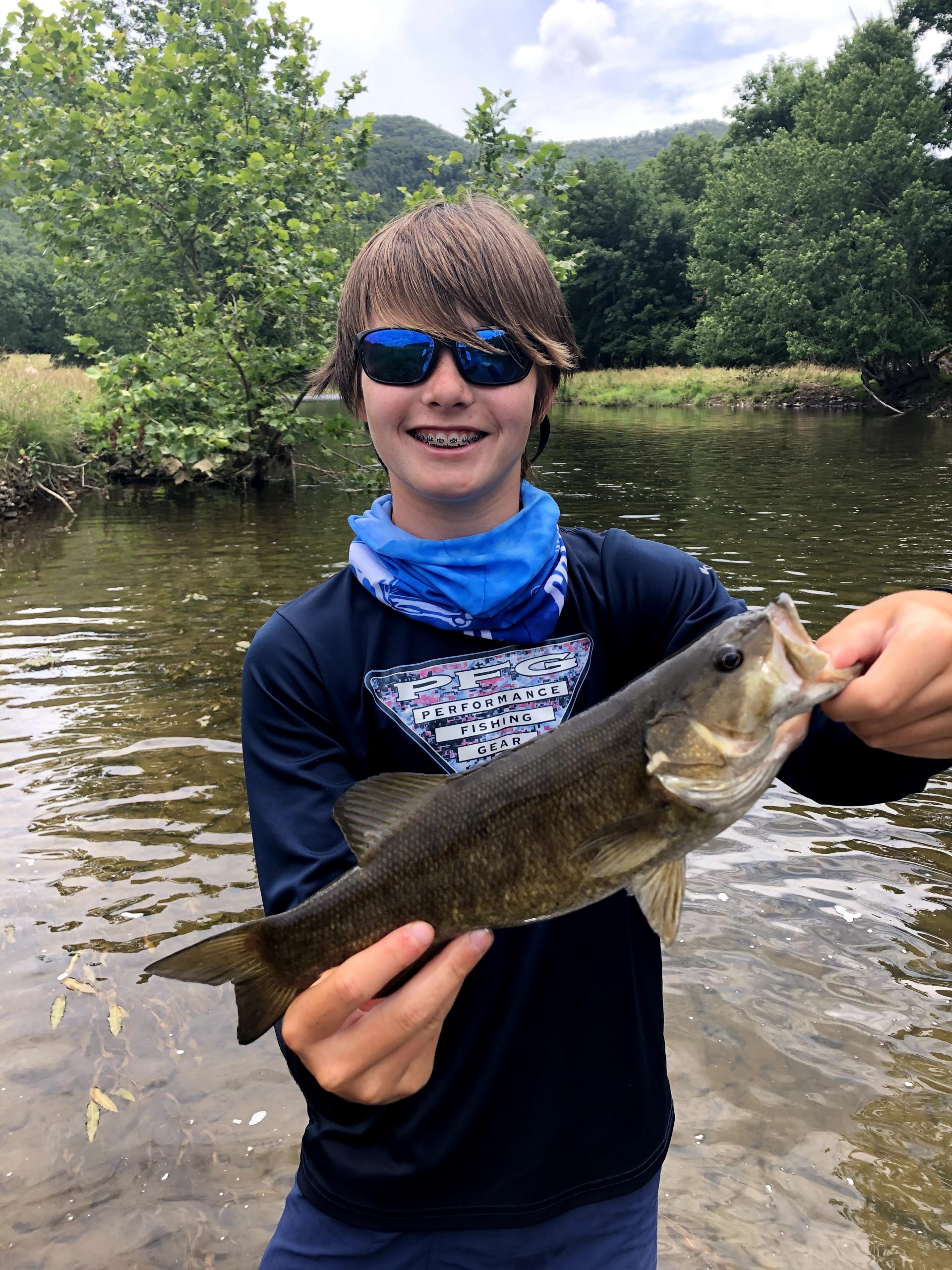 ---
Lodging/Food: We will be staying at a rustic cabin outside of Hillsville, VA that sits alongside of a private section of a trout stream. Campers will tent camp in the field along the banks of the stream and enjoy sleeping under the stars while still having full access to a bathroom and shower. All meals will be prepared by our staff utilizing the full kitchen within the cabin. The cabin has a large covered porch where we will eat most meals and expect to enjoy some s'mores by the campfire at the end of the day.
Transportation: Transportation from Richmond to Hillsville available or anywhere along the I-64/81 corridor between Richmond and Roanoke. Campers can also be dropped off on location the first day of camp. Please contact us if you have any questions about transportation.
---
Session Schedule
---
Refund Policy
All deposits for camps and any programs or trips are non-refundable. We understand that things happen and we do make exceptions in cases of physical injury that will not allow a camper to attend camp. When working with other programs, we adhere to their refund policies. Please contact us directly if you need to withdraw from any camp, program, or trip.